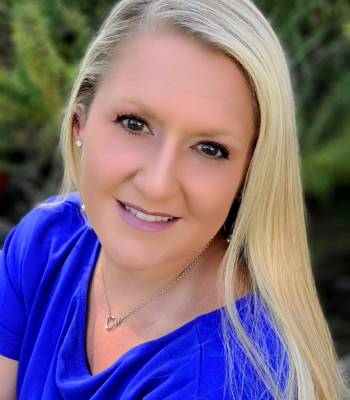 Like many Hampton Roads natives, Sarah grew up spending much of her time on the Outer Banks of North Carolina. The Outer Banks is a place like none other and once you've been here, part of your heart will always be here!
After working through college and graduating from Johnson & Wales University, Sarah worked for companies such as Marriott, Nordstrom, and eventually transitioned her skill set over to the public-school setting in the early 2000's sharing over twenty years combined between Norfolk and Portsmouth Public Schools. Sarah has always enjoyed helping people and the hospitality aspect of making folks feel welcomed.
In 2019, Sarah and her husband personally invested in a "fixer-upper" property in Kill Devil Hills, NC. They worked tirelessly on the renovations and preparing the home for the vacation rental market. Sarah manages all aspects of the vacation rental and has very much enjoyed being a resource to others that want to start or have already begun their investment property journey with a vacation rental. This process, along with a little encouragement from some very special friends, lit the spark that began the path into her real estate career.
Sarah's background, skills, and life experiences easily transition to the field of real estate. As an agent, she looks forward to assisting you with the sale of your home as well as the search and purchase of your new home. Thankful to have joined a firm that has a team/family approach to their business, Sarah is confident in her ability to provide the best customer service and experience for her clients.