Nags Head – Experience Peace And Calm
Renowned for its eleven miles of shoreline and the sand dunes of Jockey's Ridge, Nags Head, located in Dare County, is one of the most popular destinations on the Outer Banks. It is a classic beach town that is home to some of the best restaurants, vacation homes, and entertainment options on the beach in North Carolina. However, Nags Head is still a place of history, tradition, and beauty.  South Nags Head is a mostly residential section of Nags Head that is certainly the road less traveled.  Both are terrific lifestyle options for permanent residents or investors.
With its large open spaces, iconic architecture, expansive beaches, and bountiful fishing, Nags Head is a quintessential town on the Outer Banks. It is where you can take a step back in time to experience what it was when people first started settling in the Outer Banks.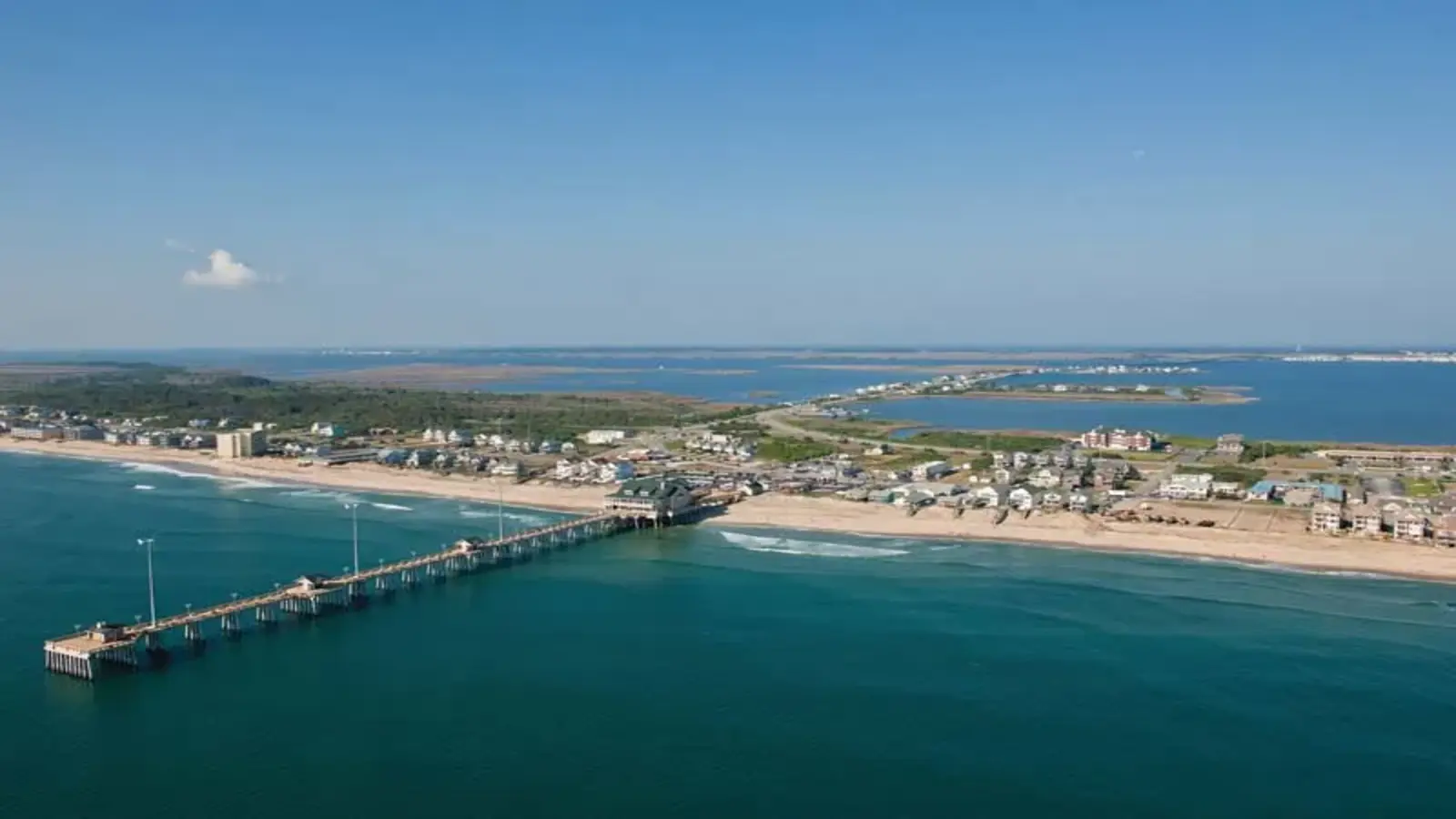 Brief Overview of Nags Head
One of the most-visited sections on the Outer Banks, Nags Heads, is where some of the first early oceanfront cottages were built. Featuring wide porches with built-in benches, lots of windows to let in the ocean breeze, cedar shakes, and steep roofs, this housing style later became known as the Old Nags Head Style. Such historical properties can still be found today in Nags Head, alongside other attractions like famous restaurants, Jennette's Pier, and Jockey's Ridge.
On the oceanfront, you will find everything from co-ownership to large rental homes and condos.  Between the highways offers communities with short walks to the beach, shopping and restaurants. West of the bypass is primarily year round communities with second homes and vacation rentals scattered throughout.  
Communities to consider:
South Nags Head – A fisherman's paradise and a haven from the hustle and bustle of the beach towns. A generous portion of South Nags Head is adjacent to park land and offers some of the most spectacular views and sunsets overlooking the marsh and the sound.
The Village at Nags Head – This ocean to sound community is popular with second home owners, year-round residents and investors. Rich in community amenities, the Village at Nags Head offers something for everyone.  The Nags Head Golf Community pool, clubhouse, sound and ocean access.  The Nags Head Golf Links is strategically located on the west side overlooking the Roanoke Sound.


Nags Head is perfect for first-time home buyers, families, and beach lovers. It is also a pet-friendly location. So, feel free to bring your fur babies for a run on the beach.
Nags Head is served by the Dare County Schools. The town is home to the Nags Head Elementary School, a highly-rated educational institution that serves around 581 students in grades PK and K-5. Other schools in the region include Manteo Middle School and Manteo High School.
Previously, Nags Head students attended First Flight Elementary and Middle School in Kill Devil Hills. However, a few residents still choose to send their kids to schools in neighboring towns like Kill Devil Hills or Kitty Hawk.
The ocean is a wonderful moderator of the climate in Nags Head. During summer, when temperatures average 87 degrees, the wind act as a cooling factor. On the other hand, when the temperatures drop to 34 degrees in the colder months, the wind adds a bit of chill. Nags Head experiences four distinct seasons, but it rarely snows in winter—just 1 inch of snow on average per year.
Make Your Home in Nags Head
Nags Head residents report having a great life in town—they enjoy living and raising their children in a place that offers them everything they need on a silver platter. Even if you don't love fishing, surfing, or playing golf, you will still find plenty of reasons to fall in love with Nags Head—from the brilliant shopping and dining scene to the slower pace of life.
In simple words, if you are looking for a chance to live in a beautiful community of people who care about families, the ocean, and each other, Nags Head is a place you should consider.