Southern Shores – Be Close To A Full Spectrum Of Activities
Located between Duck and Kitty Hawk in Dare County, North Carolina, Southern Shores is ideal for people seeking a balance in life.  Southern Shores offers a relaxed lifestyle for year-round residents and visitors alike.  Residents enjoy the private beaches, bike and walking paths, water sports, canals, parks and tennis courts throughout the community.  Southern Shores is also home to the beautiful Duck Woods Country Club.  The east side of Southern Shores offers some of the most prestigious oceanfront and oceanside properties on the entire Outer Banks.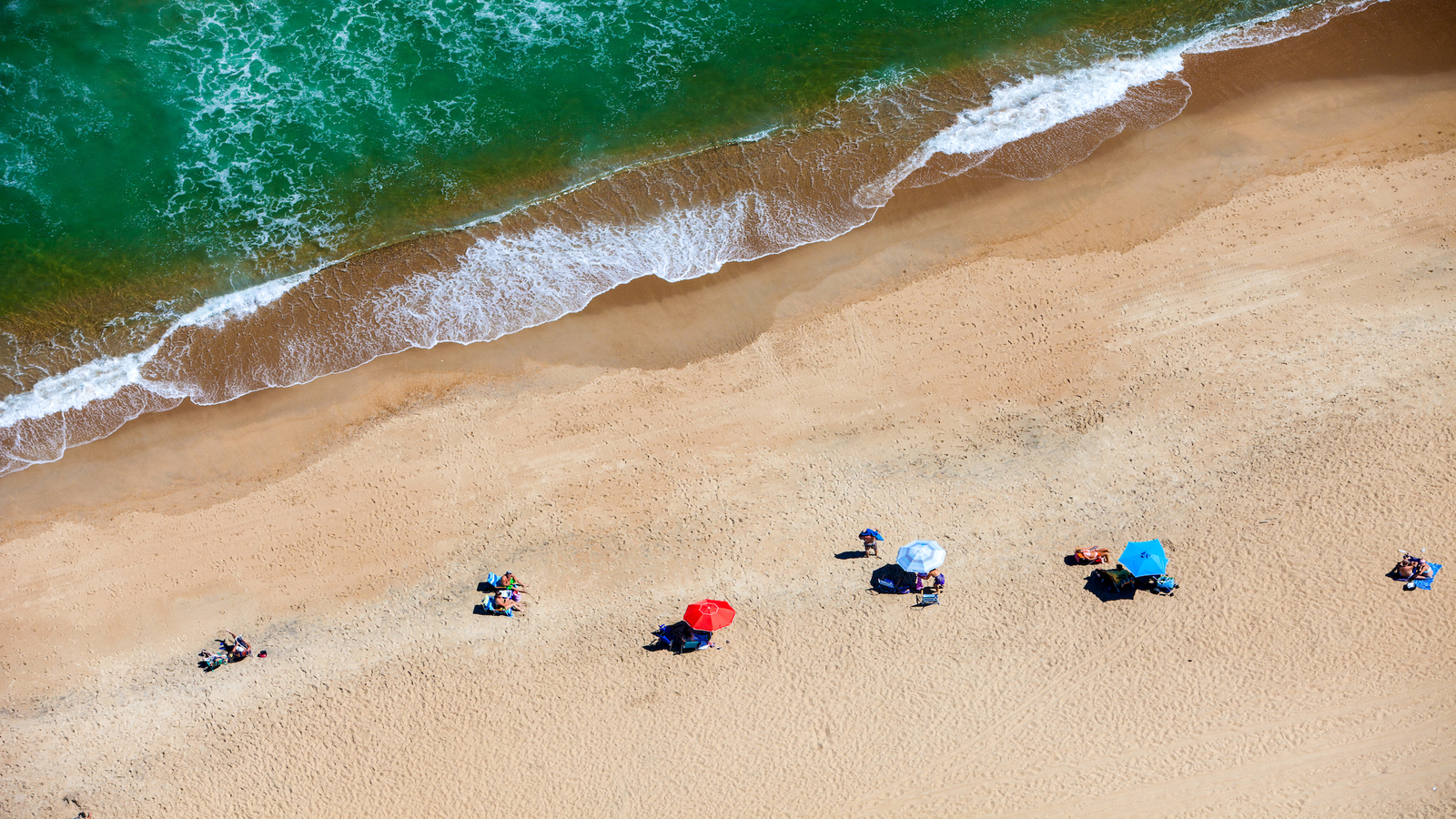 Brief Overview of Southern Shores
With tree-lined streets and waterfront living, Southern Shores, situated between Kitty Hawk and Duck, is a haven of oceanfront homes that feature all the necessary luxuries for upscale living. This includes a full-service country club/golf course, a soundside marina, private boat slips, and parking areas for residents. In addition, the beaches in Southern Shores are all private access. Meaning less crowd since only residents and their guests are allowed to use the beaches.  Southern Shores offers a voluntary civic association with separate fees for the marina and tennis enabling residents to join only the activities that interests them.
Southern Shores is ideal for families, particularly if you wish to live in a peaceful residential area. Three noteworthy neighborhoods in the town include:
Chicahauk – Surrounded entirely by Southern Shores, discover the magical community of Chicahauk. This neighborhood of tree-lined streets offers high elevations, canalfront properties, and a mix of second home, primary and vacation homes.  Visitors and locals all love the trails that wind through the community and the easy beach accesses.
Seacrest Village – One of the most popular oceanside areas on the Outer Banks, the numbered avenues in Seacrest Village run from Duck Road to the oceanfront. Quiet streets, uncrowded beaches and large lots highlight the community.
Soundside Southern Shores – The soundside and soundfront areas of the west side of Southern Shores offer a mix of upscale, large homes and quiet, unassuming residences but they all enjoy the tranquility, wildlife and shady streets of the westside.
Education in Southern Shores
A lot of families wonder about educational opportunities for their kids when contemplating the idea of settling in Southern Shores. Served by the Dare County Schools, there's a single elementary school located within the town's borders. But the good news is that Southern Shores is just minutes from other towns of the Outer Banks. Hence, parents can send their kids to educational institutes such as Kitty Hawk Elementary School, First Flight Middle School, First Flight High School, and Manteo High School located in Duck, Kitty Hawk, and the other neighboring towns.
The Climate in Southern Shores
Southern Shores residents enjoy 213 days of sunshine a year, allowing them ample opportunities to take advantage of the beach and associated activities.
The summer temperature averages 88 degrees, and this is when residents, along with their guests, get outdoors to enjoy beach life. But, on the contrary, life slows down in winter as the temperatures drop to around 34 degrees and are accompanied by 1 inch of snow.
It rains throughout the year in Southern Shores (49 inches a year). During rainy days, residents make their way to unique shops, boutiques, restaurants, or indoor amusement centers to keep the fun going.
Make Your Home in Southern Shores
With trees surrounding almost every residential lot, private beaches, vacation rentals, and little commercial development, Southern Shores is enveloped in a secluded charm. The town features one of the lowest-density summer populations along the shoreline and is very much connected to the busy central Outer Banks that is a treasure trove of shops, restaurants, and attractions. The bike paths running throughout the scenic neighborhoods of Southern Shores offer a great opportunity to live an active life.
Comprised of residential homes, rich maritime forests home to wildlife, and a handful of amenities, Southern Shores is an ideal choice for people seeking a peaceful retreat in a central location to many of Outer Bank's attractions.