Charming and beautiful, the Outer Banks of North Carolina has a resilient soul that has stood the test of time. Featuring scenic beaches, green parks, welcoming communities, and a splendid dining and shopping scene, the Outer Banks is an ideal spot to experience typical North Carolina living. If you are looking to move to the Outer Banks or are already in the area and wondering what to do over the weekend, here are the five best things that are guaranteed to offer the most fun.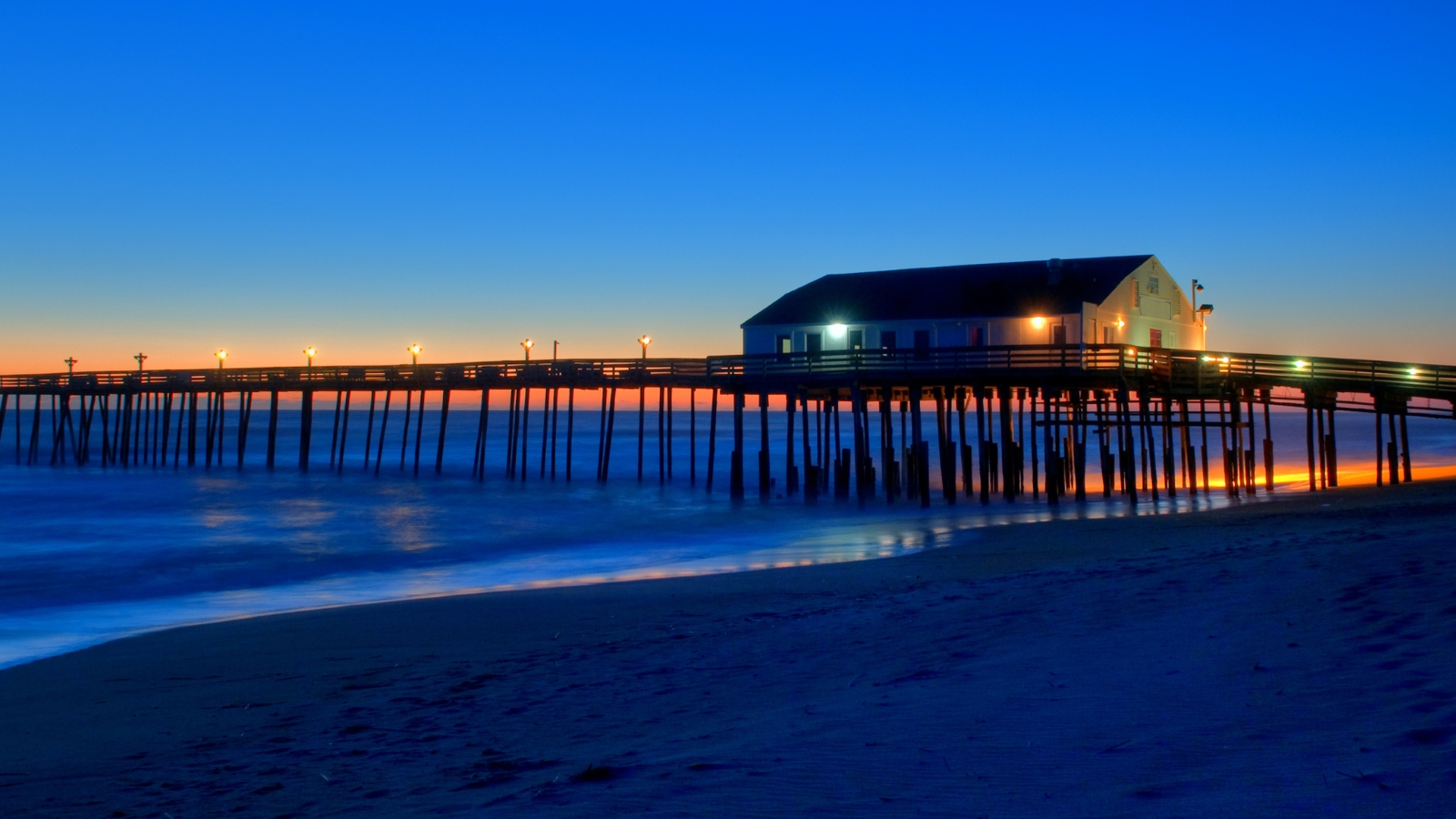 #1 – Wright Brothers National Memorial
A monument that commemorates the first piloted and powered flight in the world, the tour begins at the visitor center. Here you will find exhibits that teach you about the Wright family, particularly Wilbur and Orville Wright. 
The first flight happened on December 17, 1903. During your visit, you will be able to see a replica of their plane and four large boulders marking where the flight took off and where it landed on that day.
Head to the top of the monument, and you will get to catch a 360-degree view of the area. A large monument shaped like a plane's tail section can also be found here, overlooking the landing zone. Right underneath the hilltop memorial are life-sized sculptures of Wilbur Wright running beside the 1903 Flyer piloted by Orville Wright, a photographer, and four witnesses.
Website: http://www.nps.gov/wrbr/index.htm
Address: 1000 N Croatan Hwy, Kill Devil Hills, NC 27948, United States
Phone: (252) 473-2111
#2– Jockey's Ridge State Park, Nags Head, NC
People often believe that adventures on the Outer Banks are limited to nature and coastal experiences. However, that isn't really the case. The area has brilliant attractions that are sure to please, like the Jockey's Ridge State Park in Nags Head.
Home to the tallest sand dune system in the eastern United States, a visit to Jockey's Ridge State Park can be fun-filled and breathtaking. The sand dunes here keep changing their shape due to the wind. However, they often maintain their height of around 100 feet almost all the time. The good news is that you can try to climb to the top of one of these sand dunes to catch stunning views of the Atlantic Ocean on one side and the Roanoke Sound on the other.
Other things to do in the Jockey's Ridge State Park include learning about dune ecology and wildlife in the park at the visitor center, participating in a ranger program, hang-gliding, sand-boarding, kite-flying, and more.
Website: https://www.ncparks.gov/state-parks/jockeys-ridge-state-park
Address: 300 W Carolista Dr, Nags Head, NC 27959, United States
Phone: (252) 441-7132
#3 – North Carolina Aquarium on Roanoke Island, Manteo, NC
Residents and visitors should visit the North Carolina Aquarium on Roanoke Island to see the animals that call the waters of the Outer Banks home. The main attraction here is the Graveyard of the Atlantic exhibit, which sheds light on the maritime history and shipwrecks on the Outer Banks. Additionally, the Sea Turtle Exhibit offers a hands-on experience where you can touch turtles and learn about how to protect them.
Though small, the aquarium is worth the visit. You will spot fascinating animals like otters, alligators, frogs, and plenty of fish. Furthermore, it also features a gift shop, a cafe, and interactive experiences where you can feed animals and learn more about wildlife. For an additional fee, you will also be able to go on shark dives, day camps, and behind-the-scenes experiences.
Website: https://www.ncaquariums.com/roanoke-island
Address: 374 Airport Rd, Manteo, NC 27954, United States
Phone: (252) 475-2300
#4 – Jennette's Pier, Nags Head, NC
If you are someone who considers your weekend incomplete without fishing, Jenette's Pier in Nags Head is one spot you shouldn't miss. Stretching 1,000 feet into the Atlantic Ocean at milepost 16.5, the pier is an educational hub for East Coast fishing. People have reported being able to catch dogfish, massive trout, and more. Another cool thing about this pier is that it is wind-powered and has a small aquarium on-site.
Nonetheless, you don't have to be a fishing enthusiast to visit Jenette's Pier. Visit this place to click some great sunrise pictures or enjoy panoramic views of the ocean. You can also go swimming here.
Lastly, head to this pier in summer to spot jellyfish, dolphins, and stingrays. It costs a small entrance fee of $2 for adults and $1 for kids to enter lookout spots.
Website: https://www.ncaquariums.com/jennettes-pier
Address: 7223 S Virginia Dare Trail, Nags Head, NC 27959, United States
Phone: (252) 255-1501
#5 – Enjoy Our Top-Rated Natural Resource: The Beach!
The best thing about Outer Banks is the beaches. Stretching for over 100 miles along the barrier islands, your options are plenty when it comes to natural beaches on the Outer Banks.
The sands are known to be among the cleanest in the country, and the temperatures remain ideal throughout the summer for adventures in the water. While all beaches are family-friendly, they do have something different to offer.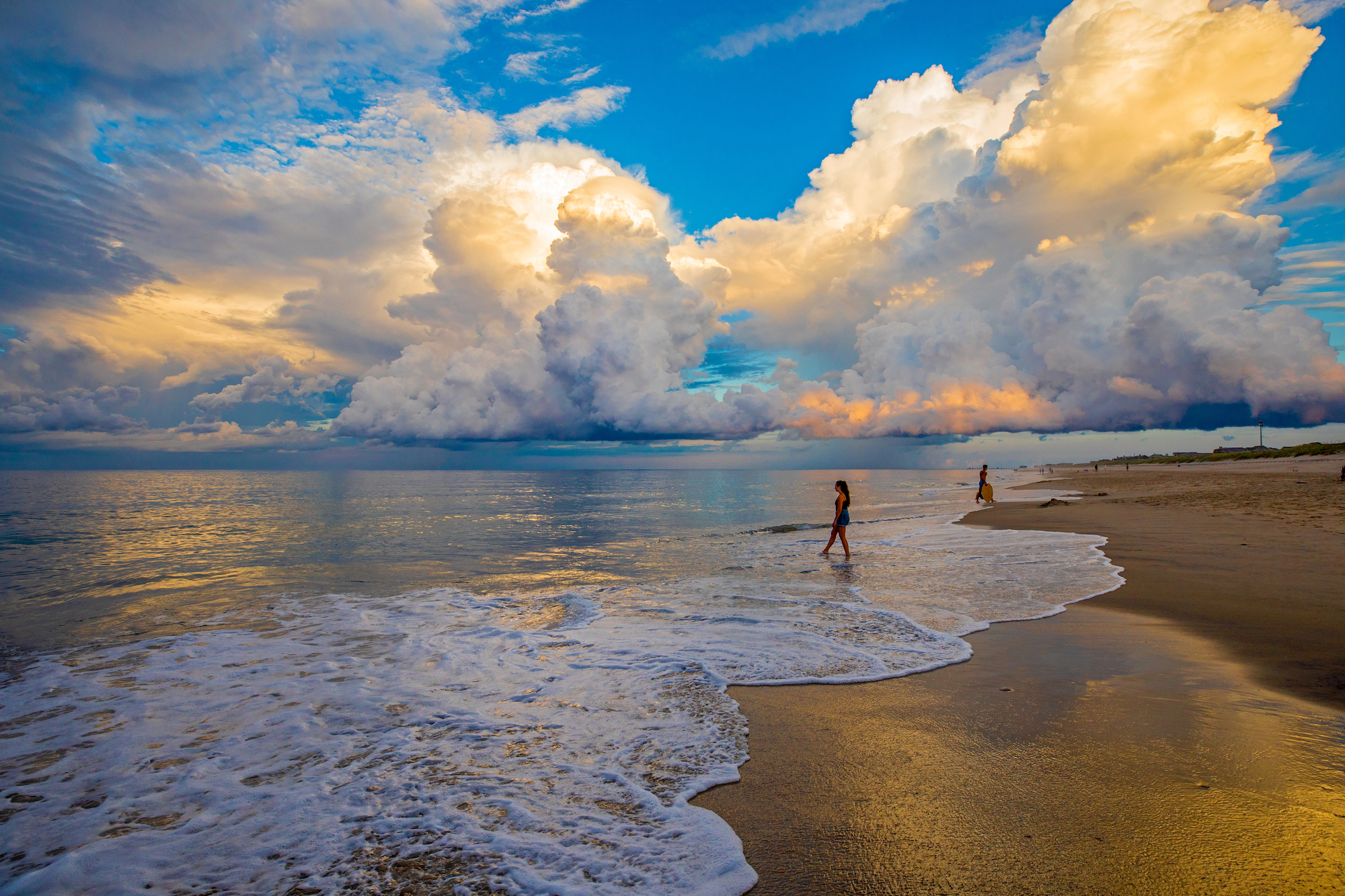 For instance, Kitty Hawk and Kill Devil Hills beaches are perfect for water sports like skimboarding and surfing. Corolla is known for its wide beaches with gentle waves, and the pier on Nag Heads Beach is perfect for fishing or catching the sunset. In Duck, the beaches are pet-friendly–you can let your four-legged friends off-leash. Nonetheless, Duck beaches aren't open to visitors. You should have a family or friend living there or should reside in the town to take advantage of the beaches.
Regardless of which beach you choose, you will surely have a great time.
Enjoy A Great Time On The Outer Banks
The Outer Banks feature a slower pace of life and is home to some of the best beaches in the country, great restaurants serving seafood, and brilliant attractions that will blow your mind away. The coastline and the waters present amazing opportunities to spend leisure time pleasantly, and the historical events and monuments make the town more interesting.
Residents love to hit the beach road when in the mood to explore local cuisine or to catch a glimpse of the ocean view. Additionally, watersport enthusiasts can indulge in boating, surfing, parasailing, paddleboarding, and many other fun activities at the beach. On the other hand, people who wish to relax and unwind can sign up for yoga classes or spa treatments in the area.
In simple words, from live music to maritime forests and pristine sand dunes, you will surely have a great time on the Outer Banks.